Volunteers are the heart and soul of the Ahwatukee Chamber! When you serve on a committee, you can expect to build great connections, leadership and lasting friendships. Our committees help to support the growth and sustainability of the local small business community.
Purpose:
Chamber Ambassadors act as an extension of Chamber staff by greeting new members, promoting Chamber programs, activities, projects, and events, and serving the Chamber community through volunteerism. Ambassadors establish, maintain, and improve the professional image of the Chamber, while creating goodwill and building the reputation and brand of the Chamber.
Term:
Ambassadors serve a term of one year beginning in July of each year.
Meetings:
Meetings are typically held the Third Thursday of each month at 8:30 am at The Buzzed Goat.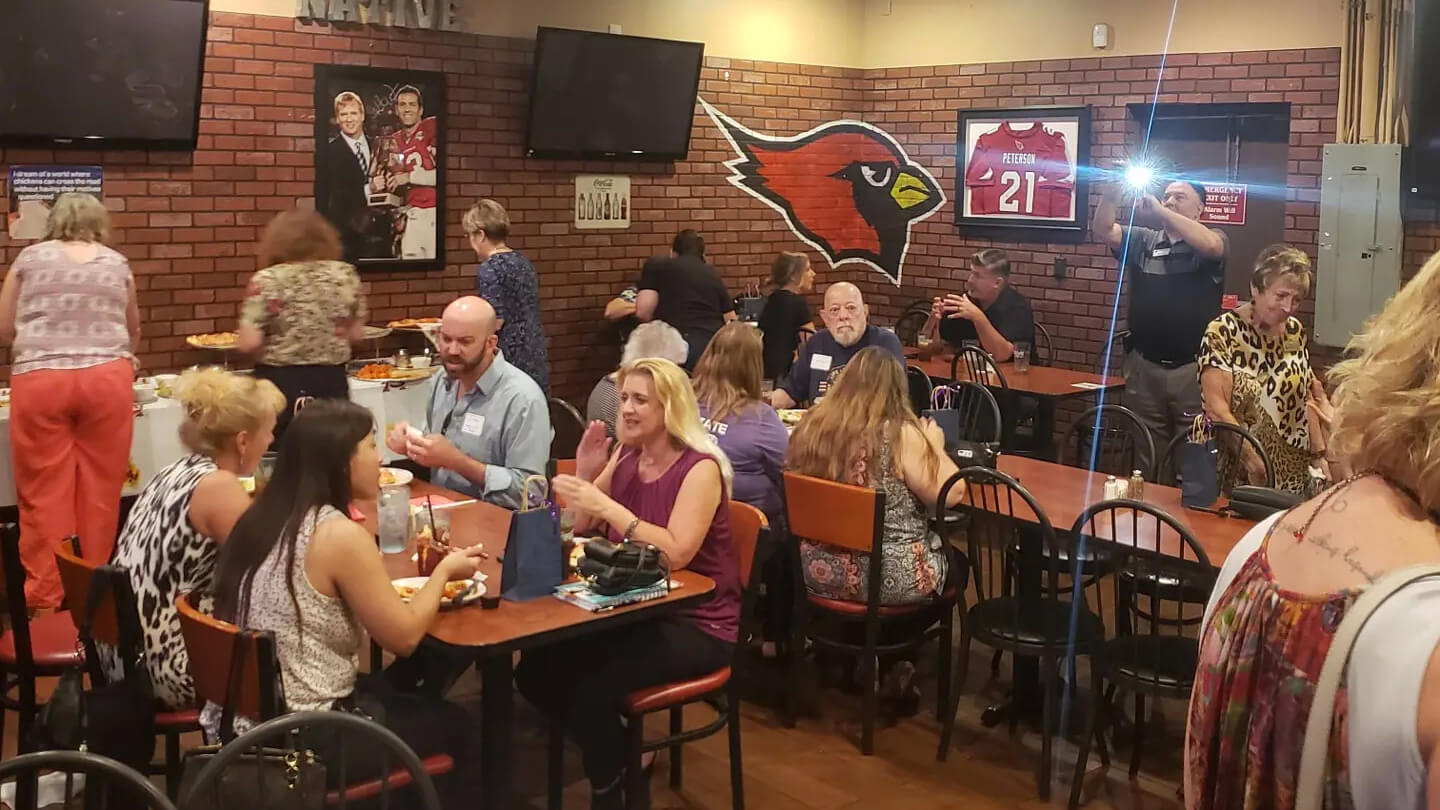 Purpose:
Empower and inspire businesswomen through leadership development and collaborative connections for business growth to embrace their unique strengths resulting in a powerful impact on the Ahwatukee community.
Term:
WIB serve one to two year terms beginning in April of each year .
Meetings:
Once a Month, varing locations (Check the Calendar).
Purpose:
Research, evaluate, and recommend positions on city and village legislation, taxes, and other regulatory issues impacting the small and home business community.  Serve as Independent Regulatory Advocate to mediate issues for members when needed.  Host Strong Government events to provide local businesses with access to elected officials and government leaders.
Term: 
Ongoing. Members must meet minimum meeting attendance requirements.
Meetings:
Meetings are typically held the fourth Wednesday of each month at 4:00 p.m at varing locations (Check the Calendar).
Toastmasters of the Ahwatukee Chamber
Purpose:
Join us for a great experience in leadership, organization and public speaking for personal and professional engagement.  Visiting a club is the exciting first step to building a better you, contact the club to plan your visit. Most clubs allow guests to attend for free and there's no pressure to participate until you are ready and comfortable. And since every club is unique, we recommend visiting several clubs to make sure you find the club that's right for you!
We look forward to seeing you at:
Esperanza Lutheran Church
2601 E Thunderhill Pl
Phoenix, AZ 85048
Term:
Ongoing.
Meetings:
Meetings are held EVERY Friday from 8:00 am to 9:00 am.